An in-game screenshot in the Unreal game engine
Door frame created in Zbrush using Projection Master and touched up with brushes. Texture painted within Zbrush with material baked into the diffuse map.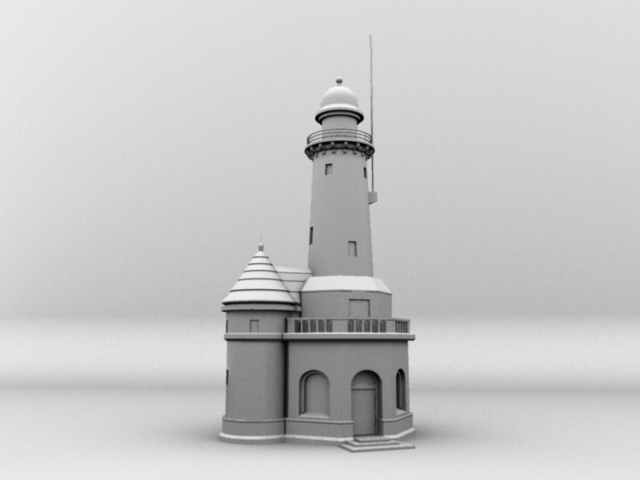 The Lighthouse is modelled in Maya, with four module pieces and four combined meshes. Eight static meshes are created to export to UDK using Autodesk FBX Exporter and the building is then recreated in UDK.

The brick wall texture is first created in Zbrush and then touched up in Photoshop. All other textures are created in Photoshop and then shaded in UDK.